A fast, optimised and multi-lingual Content Management System.
Introducing Ousia CMS. An enterprise level Content Management System that creates fast, optimised pages without the need for plugins
About
Ousia CMS has been built with the aim of positioning itself between the modern drag and drop site builder aimed at graphic designers and a traditional Content Management System aimed for web developers.
Built in ASP.NET and SQL Server, it offers a growing range of ready built controls, layout styles, user management features and data capture options, with Progressive Web Application and Content Delivery Network features built in as standard.
With simple to understand updating features, you can even let your clients manage things like blog posts.
Mobile Friendly
Over 50% of searches are now done on handheld devices.
With a mobile first template set up as standard, allowing superfast download times on mobile devices.
Progressive Web Application features enable users to save to home screen on all devices, pre-load pages and cache data and images locally.
Speed Matters
Alongside the mobile optimisation in place, additional SEO boosting features and speed related enhancements are built right in that other providers can't provide.
E Commerce, Invoices & Billing
Take payments online with built in e-commerce features, and invoicing and billing available through a choice of payment providers.
Multi-lingual as standard
Add and manage multiple sites in a single area, with top level domain level, sub domain level and sub directory support;
Top level domain - yoursite.en and yoursite.de
Sub domain - en.yoursite and de.yoursite
Sub directory - yoursite.com/en and yoursite.com/de
Link content between these sites, meta data is added automatically. Speed up the translation of content by using Google Translate and then get a translator to tidy up the content.
Easy to manage social media, meta data and business information
Social media is becoming increasingly more important, we have created a simple interface to easily link all of your accounts to your website, set the image that gets displayed on Twitter, Facebook and Google when a page is shown, and add custom meta data to your site.
As with the rest of the program, this is all language dependent, if you have multiple languages then you can easily link different social media channels to each language.
Using Ousia
We've put a guide together on how to get the most out of the system, including what controls are available and how to style your site.
With a growing list of inbuilt styles, and a marketplace planned to download other peoples shared designs, Ousia CMS should have you covered for all but the most complex of tasks.
Create optimised sites as standard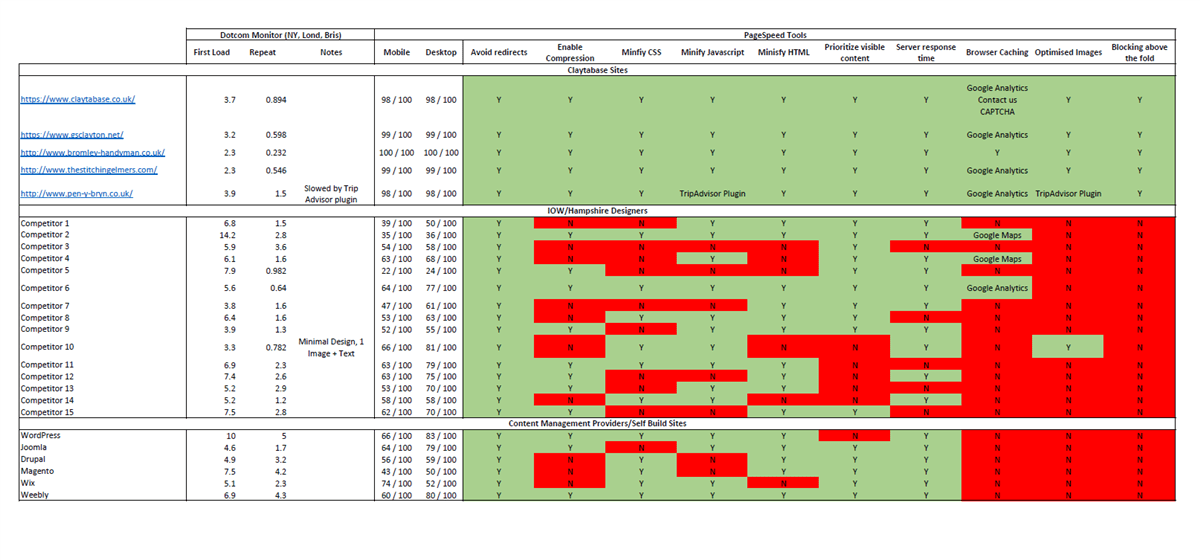 Our Content Management System is one of the quickest on the market, due to extensive database and website optimisation.
The range of features include but are not limited too;
Read, edit and manage functionality on every page

Multi-lingual content management allows you to link content, while the system builds all of the hard bits for you.

Built from the ground up with analytics in mind, Google, Bing and in house tracking available at the check of a box.

Image optimisation, files are modified on import at the click of a button, and reduced in size but not quality

Built in CSS and JavaScript optimisation, files are combined in the database, and only one request made

Built in content editor, with HTML editing capability for the jobs that really matter, or designers with the coding ability.

Add, move and remove pages and content in a streamlined fashion

Social media, business information and site wide linking capability, site level controls that appear on every page.
Our system is one of the few on the market that can get 100/100 on Google PageSpeed Insights, and loads considerably quicker than others too.